5th Avenue South Epicurean Destinations Naples, Florida
Looking for a restaurant on 5th Ave South in Downtown Naples? Then you've come to the right place. Below you'll find some of the best eateries, coffee shops and diners in the city. So whether you're out for a invigorating scroll to see the sights or need a little "retail therapy" in one of the many exquisite boutiques and shops, you'll find just the place for a meal or snack when you need a little refreshment.
Best Places to Eat in Naples Florida: 5th Avenue South
5th Avenue Coffee Company & 6th Street Diner
599 5th Avenue South
Naples, Florida 34102
239.261.5757
Stop in at this amazing coffee shop and diner to enjoy a great selection of fresh pastries, coffees, smoothies and more. The diner offers outside seating along with free WiFi internet.
Albertos on Fifth
868 5th Avenue South
Naples, Florida 34102
239.430.1060
For fine Italian cuisine, stop in at Alberto's. Italian Chef Alberto Varetto offers bold French-influenced flavors to his pasta, meat and fish dishes. Extensive domestic and Italian wine selection. Open from 11:30 a.m. to 10 p.m. daily.  Received 2014 Certificate of Excellence from TripAdvisor.
Aqua Seafood & Steaks
862 5th Avenue South
Naples, Florida 34102
239.213.1111
   Naples newest and finest seafood and steak restaurant, Aqua, is now open.  It has a totally redesigned fresh air look with an expanded open air dining area in front.  The main dining room is behind and has almost the same open-air dining feel thanks to the all glass front consisting of 9 ft tall sliding glass doors which stay open most of the time.  The interior is completed by a large two-sided teak and holly bar which is the late night crowd favorite.
Aqua features a mouthwatering Mediterranean style cuisine based largely on fresh wild caught local fish, the finest quality steaks available, and market fresh locally sourced vegetables complemented by an the finest cocktails, an expanded wine list, and a large selection of beers.
Avenue Wine Café
483 5th Avenue South
Naples, Florida 34012
239.403.9463
 
Located on beautiful 5th Avenue, in Naples, Avenue Wine Cafe is the perfect place to enjoy great drinks and even better company. Our knowledgable staff are here to help, so do not hesitate to ask questions. Why not let one of our highly trained bartenders introduce you to a new beer or two?
We were the proud recipients of 'The Best Bartenders' award from Gulfshore life magazine in 2012, and we look forward to another great year in 2013. Check back with us on a regular basis for event updates and new specials! We look forward to seeing you soon!
AVENUE5
Avenue 5 opened in February 2014, featuring a "vintage glam ambiance" and top notch Executive Chef. The 240-seat restaurant features an extravagant island bar, private dining areas and sweeping views of the Fifth Avenue streetscape. The Avenue 5 menu showcases the best available ingredients, including various cuts of meats, chops, fresh local fish and Maine Lobster.
699 5th Avenue South
Naples, Florida 34102
239.403.7170
Bellini on Fifth
445 5th Avenue South
Naples, Florida 34102
239.261.1117
Bellini invites you to experience a sophisticated modern take on traditional dishes that are the very essence of Italian cuisine. Every selection is an inventive blend of fresh, seasonal ingredients, classic recipes, innovative preparation and inspired presentation
bha! bha! persian bistro
865 Fifth Avenue South
Naples, Florida 34102
239.594.5557

Bha! Bha! Persian Bistro on the contemporary Royal Road that is Fifth Avenue South, Naples FL. With his new boutique bistro Michael Mir, (Executive Chef and Owner), will take you to a place where warm desert moonlight glows upon the sands, creates mystical illusions in far away dunes, and magically gives life to every jewel in it's path. Silk fabrics entice the touch. World music is heard in the background. Aromas of delicate fragrant spices, sweetness in the air of simmering fruits, and the perfume of jasmine from the garden seduce you. Bold flavors from fresh meats, poultry and fish embrace the palate and soothe it with delicate strokes of the perfect union of flavors.
BICE Ristorante
Authentic Italian Experience Since 1926
300 5th Avenue South
Naples, Florida 34102
239.262.4044
Bistro 821
821 5th Avenue South
Naples, Florida 34102
239.261.5821
distinctive style, Executive Chef Jess S Housman creates a wide array of innovative entrees fusing Asian,
European and Domestic flavors.  A great wine list and casual elegance add to an exceptional dining experience
Brambles English Tea Room & Gift Shop
340 5th Avenue South Suite 102
Naples, Florida 34102
239.262.7894
Brambles English Tea Room and Gift Shop, established in 1995, has become an enduring Naples tradition. Some guests describe Brambles as a "hidden treasure" because the Tea Room is tucked down a meticulously well kept lush landscaped passageway called "Rue de Fleur" with its Lion water fountain, flowered window boxes and beautiful ornamental garden accents. It is only steps away from Upscale 5th Avenue South between Fidelity Investments and English Traditions.
837 5th Avenue South
Naples, Florida 34102
239.262.4677
At Chops City Grill, we feature our own dry-aged New York Strip Steaks, T-Bones and Filets. We also specialize in fresh local seafood, hand-rolled sushi, and stir-fries. Chops City Grill has a big city feel with a 300-bottle wine list and the best martinis in town!
Dolce & Salato Italian Bistro & Food Boutique
300 5th Avenue South at 3rd Street & 5th Avenue South
Naples, Florida 34102
239.300.0444
Dolce & Salato is located in beautiful Naples Florida, within walking distance to one of the top beaches on the gulf coast and nestled in the historic downtown district, along the upscale and popular Fifth Avenue South.
Hobnob Kitchen & Bar
720 Fifth Avenue South
Naples, Florida 34102
239.580.0070
For creative American cuisine that is both fresh and simple, look no further than Naples own HobNob Kitchen & Bar!!!
m.mainstreethub.com/hobnobnaples
Café Millano
800 5th Avenue South
Naples, Florida 34102
239.692.8480
Caffé Milano offers a modern take on the classic Naples, presenting gourmet food in a casual setting. We can delight you with our homemade bread and pastas, our signature skizza (our innovated light pizza), a wide variety of sandwiches and international dishes to satisfy our worldwide clientele.
La Bazenne on Fifth
474 Fifth Avenue South
Naples, Florida 34102
239.682.8623
In 1974, Martine and Bernard Giacometti acquired an old hotel restaurant and created La Bazenne. La Bazenne has quickly become a key institution of the North of Île de Ré Island where stars and other French elite meet on the terrace for morning coffee, lunch, crepes, evening cocktails, dinner and late night drinks.  It is a true "lieu de vie" (place to be, see and be seen) and was launched to last for generations of enjoyment and memories.
Mangrove Café
878 5th Avenue South
Naples, Florida 34102
239.262.7076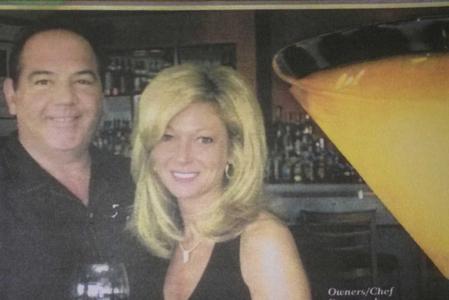 Mangrove's motto, Think Global, Eat Local, is uniquely presented on its menu and Wine Spectator Award-winning wine list.
You'll appreciate the flawless service and recognize your server; they've been there for years. The difference maker is that Mangrove Cafe is chef-owned and operated by Doug Amaral and his wife Diane, who personally assure your dining experience is a great one.
MOLTO TRATTORIA
368 5th Avenue South
Naples, Florida 34102
239-261-5853
"simply my mom in the kitchen" is our motto and she shares traditional family recipes! All our pastas and sauces are homemade and we pride ourselves on using only the very best quality ingredients. Our pizza chef came all the way from Napoli to create the finest Neapolitan pizza for you to enjoy. We invite you to come and dine with us! Serving lunch and dinner. We also offer delivery so you may dine poolside or on the beach.
Osteria Tulia
466 Fifth Avenue South
Naples, Florida 34102
239.213.2073
The opening of Osteria Tulia in January 2013 was the culmination of a lifelong dream for Chef/Partner Vincenzo Betulia. Born in Sicily and bred in Milwaukee, Wisconsin, a Midwest hotbed of innovative chefs, Chef Vincenzo worked through the ranks with Paul Bartolotta as mentor and Michael White, exploring the traditional foods of Italy's diverse culinary regions.Osteria Tulia's robust menu of "cucina rustica" draws on the simplicity of Italian fare and features a choice of piattini (small plates), antipasti, pizzas, salads, piatti principali (entrees), contorni (sides) and house made pastas, the heart and soul of Osteria Tulia. The beverage menu beautifully complements the food, and comprises of hidden gems from small wine producers in Italy and around the world, as well as signature cocktails featuring traditional Italian ingredients and liquors.
Pazzo! Italian Café
843 5th Avenue South
Naples, Florida 34102
239.434.8494
Pazzo! is a friendly neighborhood restaurant that just happens to have an outstanding world class "affordable" menu that serves real Italian food!
At Pazzo!, we make all of our own sauces, pastas, desserts and everything in between from scratch! At Pazzo!, It's All About The Food!
Thai Udon
409 FifthAvenue South
Naples, FL 34102
239-331-2079
Fresh off of the success of our first restaurant, Thai Udon Cafe has created a beautiful new space on Naples' famous 5th Avenue, just 3 blocks from the Gulf of Mexico.
And while we continue to serve a full complement of traditional and modern Thai and Japanese fare, we now offer a wide variety of a la carte sushi and unique maki rolls.
The Brick Coffee & Bar
531 5th Avenue South
Naples, Florida 34102
239.692.8755
Welcome to The Brick Coffee and Bar. We are a locally owned coffee shop in Naples, Florida, serving the best coffee around. We proudly serve Lavazza coffee, well known for its rich and bold taste and creamy espresso with natural sweet aroma.
On the foody side, we offer full lunch menu including paninis, sandwiches and salads. Cool off with a freshly squeezed orange juice or relax with a beer or glass of wine.
Truluck's Seafood Steak and Crab House
698 4th Avenue South
Naples, Florida 34102
239.530.3131
We invite you to escape to Truluck's. A getaway for the senses. Come savor the freshest Crab, direct from our own fisheries. Delight in our fresh-catch seafood menu or prime tender, juicy steaks prepared to perfection. Then complement it all with delicious wines by the glass and bottle.
Vergina
700 5th Avenue South
Naples, Florida 34102
239.659.7008
Vergina, the classic, stunning restaurant on Fifth Avenue South in the Heart of Naples, the Downtown and most impressive part of old Naples. You'll enjoy Vergina's Authentic Mediterranean Culinary Art, romantic décor and wonderful open air ambiance. Our Culinary team offer fine selection of authentic Mediterranean with strong emphasis on Italian Cuisine, that are prepared with passion and attention to detail, sure to please the finest taste of a real connoisseur of the European Cuisine but also those who are willing to explore food thought Chef's creativity. The Bar at Vergina boasts Naples largest, friendliest and dynamic bar featuring live entertainment nightl
Yabba Island Grill
711 5th Avenue South
Naples, Florida 34102
239.262.5787
Affordability on Fifth!
With sultry ocean blues, accents of silver and deep mahogany woods, the new Yabba Island Grill may be the sexiest and affordable "new" restaurant on 5th!